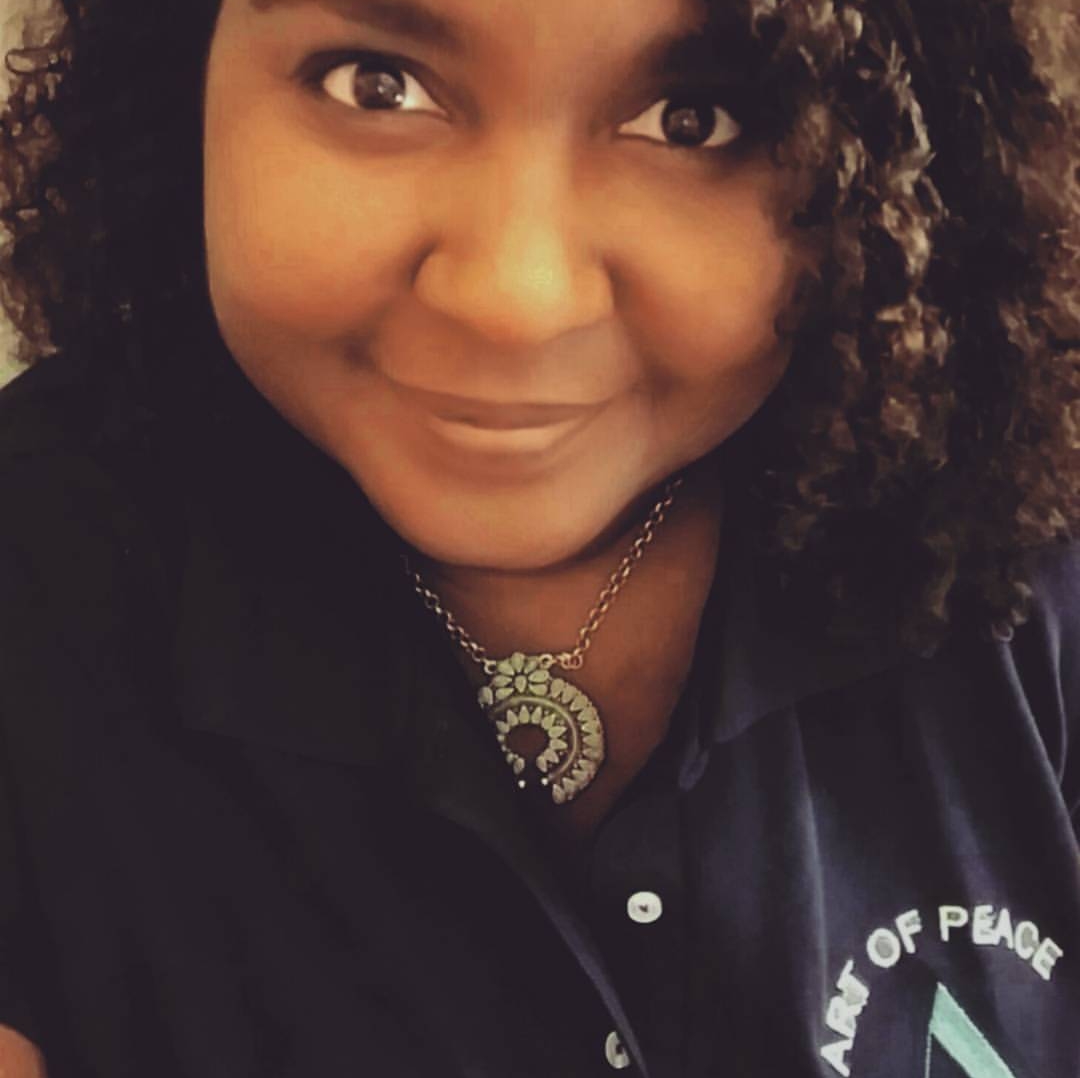 Chantia Carter, Therapist
LCSW #C009418
Licensed Clinical Social Worker
Education
University of North Carolina at Chapel Hill
Master of Social Work
Johnson C. Smith University Charlotte, North Carolina
Bachelors of Arts, Psychology
Misson
Art of Peace Wellness PLLC (Est 2016), owned by Therapist Chantia Carter, LCSW is a resource for healers, helpers & heroes (including but not limited to: caregivers, ministers, first-responders; medical and mental health professionals; educators; caregivers and parents). Are you feeling unmotivated or drained on your job? Do you work with people and find yourself feeling stressed-out or fatigued? Do you just feel like you are running on empty? Art of Peace Wellness (AOPW) can help. Our focus is on professionals in service industries, but ALL are welcomed to engage in group, family/individual therapy/coaching or any of our self-care or wellness sessions.
Our mission is to motivate & educate. Art of Peace provides a unique array of therapeutic solutions, supports and methods to encourage clients to embrace a lifestyle that is saturated with self-care practices, therefore decreasing the likelihood of stress-related illness. We desire to equip our clients with personal self-care skills and promote overall wellness. We utilize solution focused interventions and Cognitive Behavioral Therapy, often incorporating Aroma Therapy, Art Therapy, Cinema Therapy, Music Therapy, Meditation/Mindfulness activities and Yoga (as appropriate). AOPW offers integrated self-care /wellness plans in collaborative efforts with other holistic health professionals (including but not limited to: local Licensed Massage and Bodywork Therapists; Yoga Instructors; Reiki/Energy Work Professionals; and Naturopathic Practitioners) to maximize outcomes, increase peace and get you feeling replenished quickly.
Art of Peace Wellness empowers those who care for others through: continuing education; meaningful collaborative community conversations; individual consultation; and coaching for caregivers and clinicians. WE LOVE OUR NICHE! It is our honor to provide clinical supervision for social workers with MSWs on the LCSWA track. WE HELP BUILD THERAPISTS through our LCSW Study Buddy Program and recommend it to all social workers studying for the ASWB clinical exam.
You can give nothing from an empty vessel. Therefore the objective of Art of Peace Wellness is to be a refreshing place to "replenish the well". We want clients to serve from overflow so that they may give from abundance. These are stress-filled times. Let us help you to identify your stressors and introduce tools that allow you to broaden your self-care repertoire. The interdisciplinary approach of working with your primary care physician, psychiatrist, naturopathic practitioner, and/or psychologist to coordinate care is best practice. We treat WHOLE individuals. The brain and nervous system do not exist outside of the body and this is the rationale for our unified efforts with other healthcare and wellness professionals. The goal of holistic and comprehensive wellness is the destination. We are excited to partner with you on the journey!
Rates
$90.00 - $120.00 for 45-60 minute sessions. SPECIAL RATES FOR TEACHERS AND FIRST RESPONDERS. (Work identification required at intake for discount).
Reduced Fee
Reduced fee services are available for hardship on a limited basis.
Payment
Payment is required prior to your session. Cash, Visa or Mastercard are accepted. HSA/FSA Cards also accepted.
Cancellation Policy
If you do not show up for your scheduled therapy appointment, and you have not notified us at least 24 hours in advance, you will be required to pay a missed session fee of $50.00 prior to your next appointment.